One of the biggest problems plaguing forums is the "forum Troll".  They come in many shapes and sizes.   Some are easy to spot others are not necessarily trolls but rather people who cannot be happy yet continue to play a game and post in it's forum.   Someone you disagree with is not a troll.  They are just a person of differing opinion.  This can lead to two people trolling each other however.  We won't get into the types of trolls but there is one effective method to combating them once you have identified them.
Ignore them.  This, of course, is seemingly impossible because even if you ignore them someone else is not.  This is true and unfortunately will probably always be true BUT with your help it doesn't have to be.  Here's what a troll needs to be successful.   Action (usually done by the troll in the form of repeated posting, down rating, name calling, opinion pushing) and of course a reaction (usually done by a forum member with a response of disgust).
Here's an example, you make a post explaining a part of game you don't like or have trouble with.  Someone replies with "get good kid".  This is a flame.   Once you respond it's all over but the banning.  Maybe this will turn you into a troll and you follow the person into another thread and flame him first.   He reports it and you get banned or you go off so bad that both of you get banned.  The troll doesn't care if he gets banned and you might, so that is considered mission accomplished to the troll.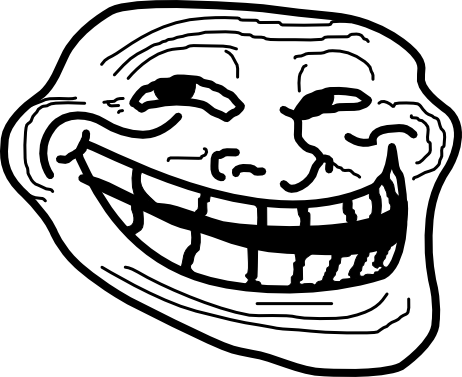 If you think about it, in a social setting how would you feel if you walked up to a bunch of people and said hello and they all just kept on talking about what they were talking about and ignored you.  Would you say hello again?  Would you find someone else to say hello to?  Would you get bored of saying hello and stop greeting people altogether?  Everyone is different but in all cases saying hello was ineffective.   That's the beauty of the internet.  You have the option to completely shut someone out by simply not saying a thing.  They supply the fire but remember you are always holding the wood.